Clear Braces FAQS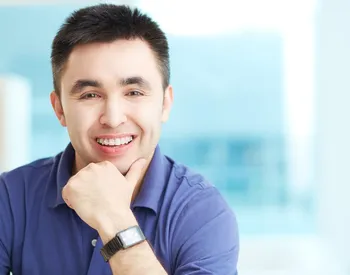 No one but you has to know that you wear braces when you choose a clear brace system. This brace type is the perfect choice if you want to straighten your teeth without wires and brackets. Dr. Galvan share some information on clear braces that will help you decide if this tooth straightening option is the best one for you.
Clear braces are less noticeable
Clear braces use a series of clear aligner trays to move your teeth, rather than wires and brackets. Because the braces are nearly transparent, it won't be obvious that you are wearing braces, unless you choose to share that information. The trays fit snugly over your teeth and don't alter your speech patterns, as metal braces can in some cases.
Clear braces are removable
Got a big night planned? Since clear braces are so unobtrusive, you may just want to wear your aligner trays, but if you want to go brace-free, it's no problem to remove the braces for a few hours. You'll normally wear the braces 20 to 22 hours per day.
Clear braces gently move your teeth
Your dentist will order a series of aligner trays designed just for you that will gradually and gently move your teeth into alignment. Instead of reporting to your dentist's office for periodic adjustments, you'll continue the straightening process by using a new set of aligners every two to three weeks. Of course, you will visit the office occasionally to check your process, but the adjustments will take place when you break open a package of new trays.
Food choices aren't limited with clear braces
People who wear metal braces must treat their wires and brackets with care. Certain foods, such as hard or sticky foods, must be avoided to prevent damage to the braces. If treatment takes a year or two, you'll have to do without your favorite foods for quite some time. There are no food restrictions with clear braces. You'll simply take your braces out to eat and put them back in at the end of the meal.
If you would like more information on clear braces give Perry Hall Dental Care a call in Perry Hall, MD at 410-256-4720.